Liverpool have boasted their fair share of foreign talents over the years, signing the likes of Fernando Torres, Luis Suarez, Xabi Alonso and, of course, Mohamed Salah to aid the Premier League side in their ambitious endeavours over the years.
That list is by no means exhaustive, but the prestigious outfit have housed some of the division's finest names, and while they only secured their maiden Premier League title in 2020, the memories made by superlative stars will last forever in the Anfield folklore.
Of course, none have been greater than Steven Gerrard. Captain, leader, legend, the Scouse-born sensation enjoyed a lengthy and distinguished career with the Reds.
What did Steven Gerrard win at Liverpool?
Gerrard may well be the greatest player to ever don the Liverpool shirt. Having completed 710 matches for the side, scoring 186 goals and providing 157 assists, he is irrefutably one of the finest players of his generation.
Winning the Champions League, two FA Cups, three League Cups, the UEFA Cup, two UEFA Super Cups and the UEFA Best Player in Europe award in 2005, the now 43-year-old has been praised by many, with Ballon d'Or winner Kaka saying: "For me, and I have always said this, he will be regarded as one of the greatest midfielders ever. No doubt."
His career was one for the record books, no doubt, and on an individual record, he was one of the greatest midfielders of his generation, perhaps in the history of the game.
So often the man of the moment at Anfield, he was let down too often by his languishing teammates, and ultimately didn't quite enjoy the sustained success that his skill set deserved.
That could have been very different if only Liverpool had followed up their clear interest in David Silva, who then forged quite the career for himself.
Did Liverpool nearly sign David Silva?
According to the Guardian, Liverpool held a vested interest in Spaniard Silva in 2009, when he plied his trade for Valencia, but were dissuaded by ostensible intrigue from Barcelona and Real Madrid, as well as concerns over the LaLiga side's £25m asking price.
It was in anticipation of the possible sale of Xabi Alonso to Real Madrid, who indeed completed a transfer to Los Blancos for around £30m in August that year, and while the Reds had bolstered their transfer war chest, they opted to delve down the cheaper route.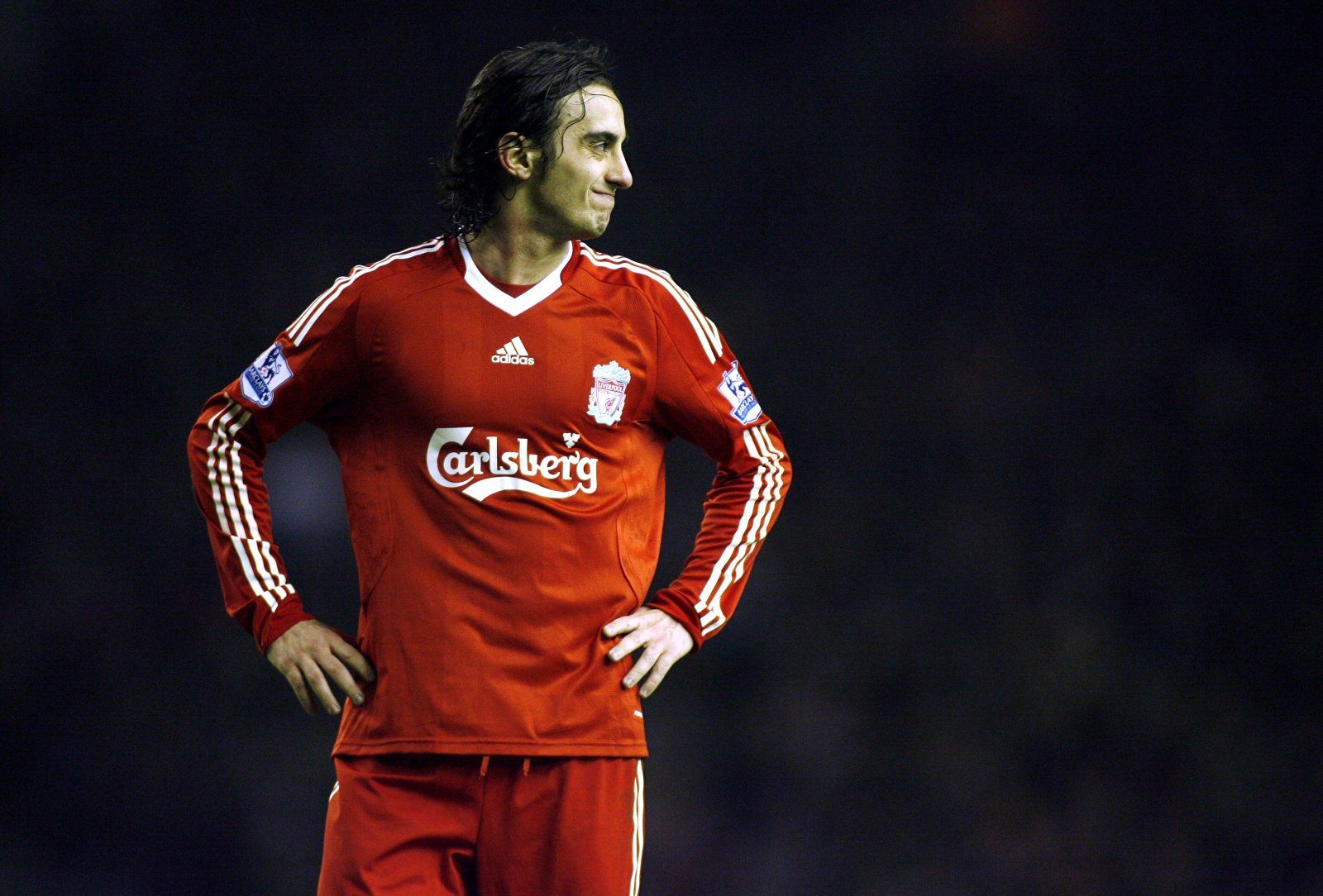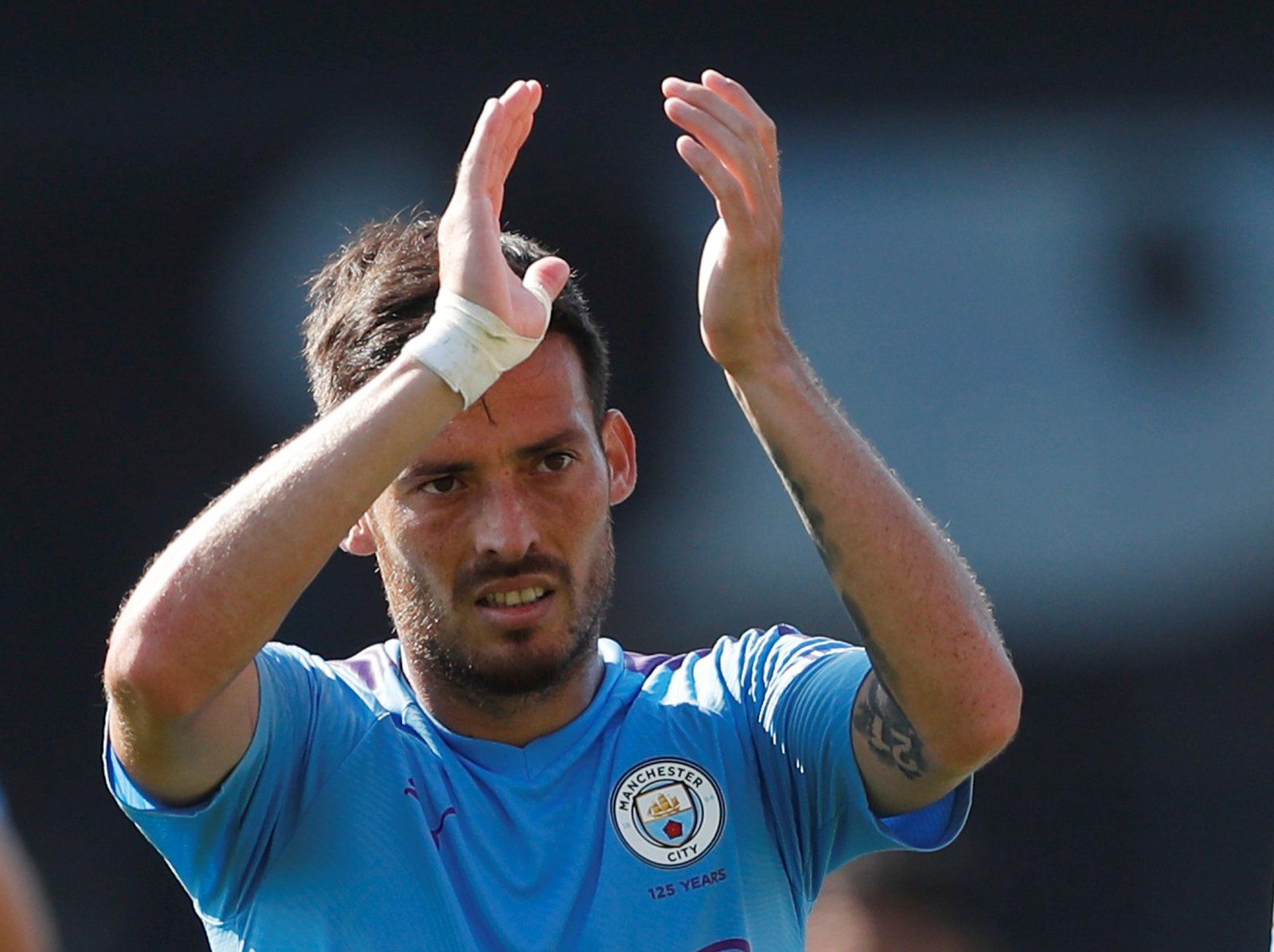 | David Silva Career Accolades | Times won |
| --- | --- |
| World Cup | x1 |
| European Championship | x2 |
| Premier League | x4 |
| FA Cup | x2 |
| Copa del Rey | x2 |
| English League Cup | x5 |
| Community Shield | x3 |
Truly, an incredible player, and as his time with the Sky Blues neared its culmination in 2020, former teammate Raheem Sterling heaped praise on the midfielder.
The England international said, "He's a perfect example of how to be a great professional and a top player, with many, many trophies behind him." Full of adulation, Sterling continued, "If it is his last season (in English football), he'll be sorely missed because he brings so much to the club and if you want to follow in his example it is always to keep that humility."
Gerrard achieved some brilliant things with his boyhood club and has more than etched his name into the club's record books: he is the embodiment of the Merseyside outfit, the celestial midfield machine and forever the catalyst of some of the greatest nights in Liverpool's history.
Liverpool pushed for Silva in 2009 and failed to get the deal over the line, indeed opting for the shrewder route of signing Aquilani, which turned out to be a tremendous success. Sigh.
It was a watershed moment for Liverpool, unbeknown at the time, the Reds would slowly sink away from prominence and into an abyss, and while the 2013/14 season brought the joy of an enthralling, albeit unsuccessful, title race, it wasn't until Klopp took the helm in 2015 that the future started to show signs of prosperity once again.
Sadly, that came too late for Gerrard to secure a maiden Premier League trophy, with his outfit labouring for much of the latter phase of his Anfield career – an end unbefitting for such an immortalised figure for the club.
Had Silva been signed, there's no telling the impact that he could have made, and indeed the partnership that could have been forged with the iconic skipper.
Silva's elegance and supreme technicality joining with Gerrard's all-conquering style would have melded like a stream into the sea, and indeed the unrelenting torrent of Liverpool's might would have been quite the thing to behold.
Alas, it didn't happen. But surely, had Silva arrived and made his mark for Liverpool instead of Manchester City, it all could have been so different.